The power markets constantly fluctuate
When we created Nitor's Power team, the foundation was our many years of experience in gas trading – and the vision to create new opportunities in a volatile power market. Using Nitor's proprietary ETRM system, the Power Team trades 24/7 with short-term capacity at auctions. We trade both day-ahead and intraday and move the power across borders – to where it is needed. In the first phase, the focus of the Power team was to be established and gain a foothold in our first markets. Now the focus is on expanding our activities to new markets and creating new opportunities in an ever-changing energy sector.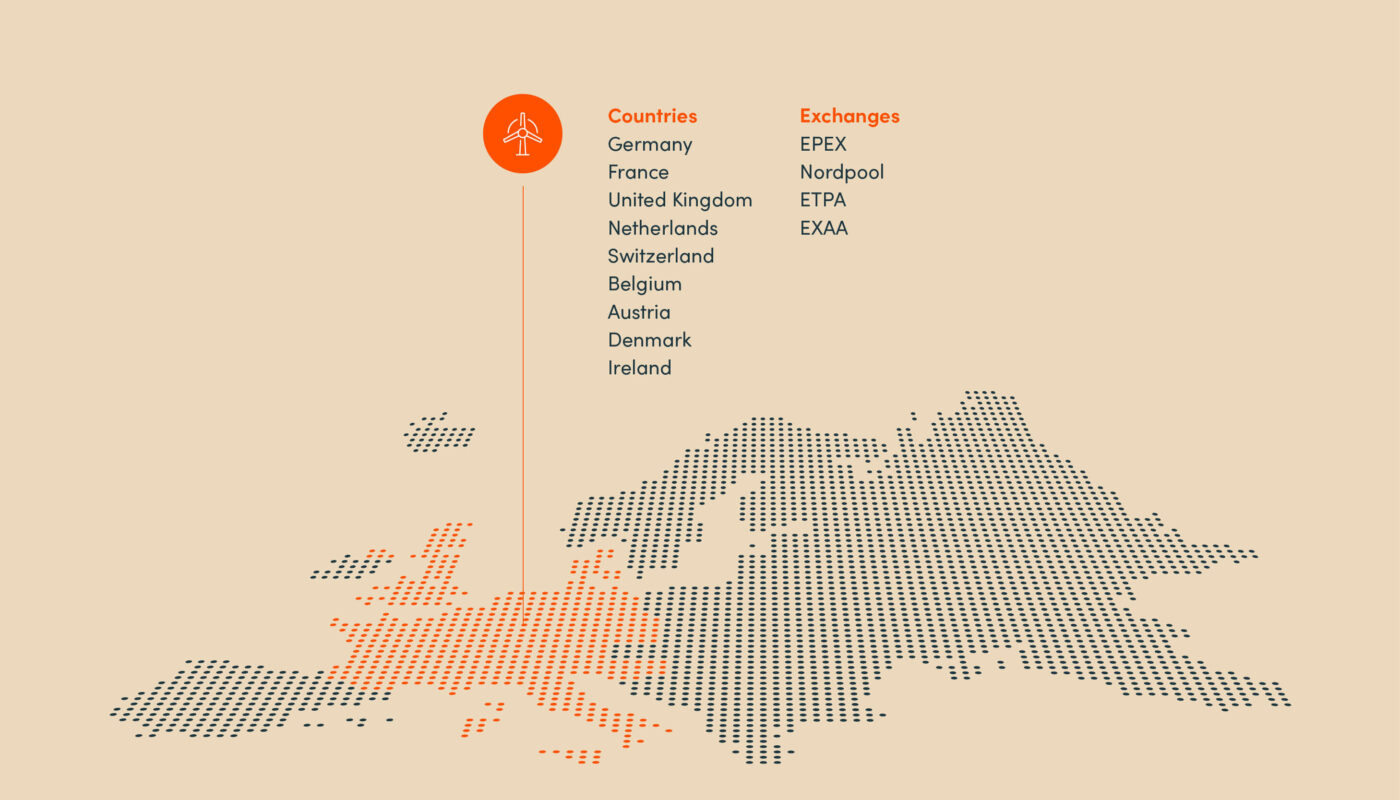 In short
Trading
We have developed a strong platform for our Power team in terms of strategies, models, and markets. We are currently active in 9 countries: Denmark, Germany, Holland, Belgium, France, Austria, Switzerland, UK, and Ireland. Looking ahead, we are expanding even further.
Software
A major part of our trading activity is Nitor's proprietary ERTM system that supports our traders with screen views that gather important information for decision-making. We operate with live development to continuously improve our tools and can easily handle dispatching, bookings, and auctioning through automatized processes. This enables us to minimize human errors and allows our traders to focus solely on the screen.
Talent 
We focus on hiring young talent and supporting their development by giving them early responsibility. We believe in the value of providing freedom to make individual decisions, and by using a mentor/mentee approach, we support reflection on learning.
Models
At Nitor, we constantly strive to improve our trading strategies. A key component of this effort is our focus on developing and refining our quantitative models. We recognize the importance of investing in our modeling capabilities and are committed to staying at the forefront of this field.