When it comes to gas trading skills, we constantly improve
Nitor started as a gas trading company. And we still trade gas 24/7 using our own Energy Trading and Risk Management (ETRM) system, which is optimized for short-term physical trading. We currently operate in 10 different markets with a portfolio of storage and long-term capacities.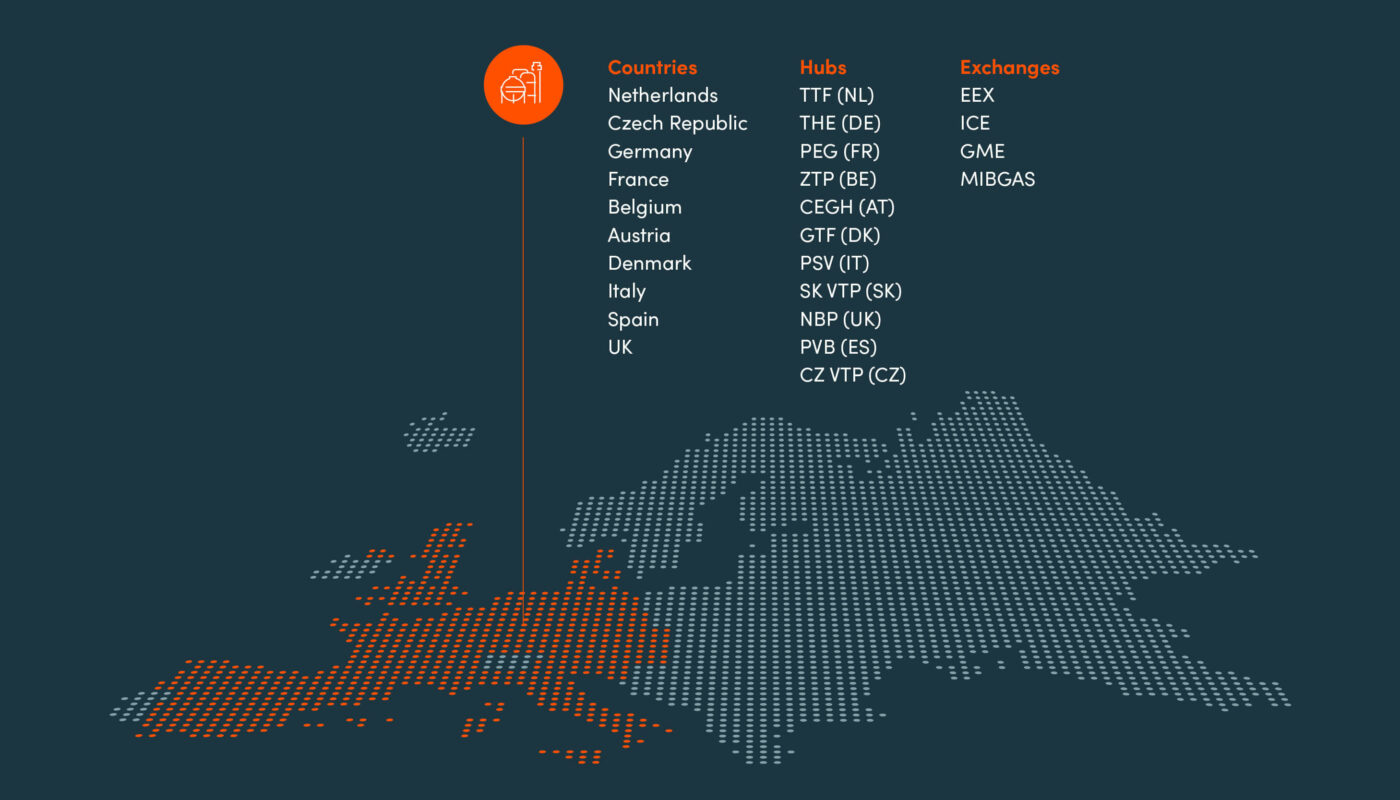 In short
Trading
Nitor Energy has strong knowledge and experience in all aspects of European trading in natural gas. Together, our team has more than 50 years of experience in short-term trading, portfolio management, origination, and algo development.
Portfolio
We ensure that we have a broad portfolio to maintain high flexibility in an ever-changing market. The more flexibility we have, the better we can control our risk-taking in the market.
Software 
Our proprietary ETRM software is the backbone of our operation and what enables us to continuously optimize our portfolio. In addition, we believe in in-team competence and integration of software development because it gives us the exact tools we need and ensures speed to market.
Talent
At Nitor, we strive to employ a mix of experienced specialists and young talent. At the same time, we have a strong passion for training our talents and teaching them new skills. This constantly brings innovative ideas and energy to the company.